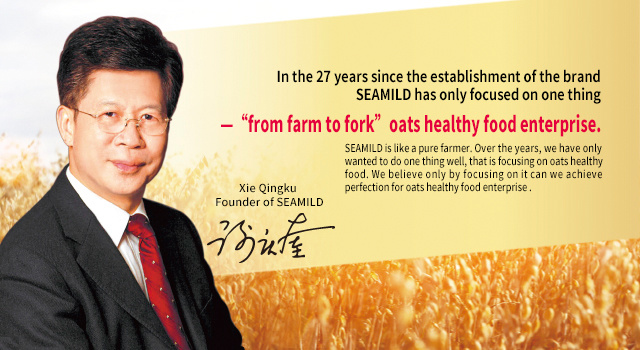 Scientific research and technology team

---
Expert with special government allowance of the State Council, chief scientist of the national oat buckwheat industry technology system, chief expert of the 948 oat major project of the Ministry of agriculture and the national public welfare industry scientific research oat project, and member of the international oat Committee.

---
He is a scientist in the post of functional composition and deep processing of the national oat and buckwheat industrial technology system, vice president of the oat industry working committee of China Food Industry Association, and member of the Expert Committee on nutritional standards of agricultural products of the Ministry of agriculture. He has obtained more than 30 national invention patents.

---
Served as the director of the Research Office of modern industrial system processing and comprehensive utilization of oat and buckwheat of the Ministry of agriculture, vice president of the oat industry working committee of China Food Industry Association, and Deputy Secretary General of the oat and buckwheat branch of China crop society.

---
Doctor, Institute of plant breeding, University of Sydney. South Australian research and Development Institute (Sardi) is the chief plant breeding scientist with 40 years of experience in small grain breeding. She participated in the certification of 5 wheat varieties and 22 oat varieties.

---
An expert from the University of South Australia, he is the oat industry development manager of Sardi national oat breeding program. He has more than 35 years of working experience in dryland agricultural research and development. He was the director of the mlinnipa research center of the first bend finger dryland Institute in South Australia.

---
The chief engineer of Ximai group, a senior expert in the domestic grain and food processing technology and equipment industry, has successively organized and installed the first roller dried cereal production line in China and the shelled oat processing production line with the largest domestic output reaching the international advanced level.

---
As the R & D director of Ximai group and an expert in the development and application of domestic oat products, he is good at the development of products in the fields of oat preparation, cold food and staple food. He has successively been responsible for the installation of Ximai oat extrusion line and oat flour line, laying the foundation for the diversification of Ximai oat products.
Key technology of oat processing

Whole grain instant oatmeal